Attic Decontamination & Rodent Clean-Up Services in San Diego
Apart from the difficult job of rodent control in your house, the proper decontamination from rats in your attic, mice, rats, rodents and other pests is more difficult than you may think. Let's not forget that rats and mice were the cause of the bubonic plague! It's essential not only to remove all visible debris and rodent dropping cleanup, but to address the world of invisible dangers still lingering.
Fungi, germs, bacteria and parasites remain even when all visible signs of rodents (rodent dropping, nesting materials) are gone. This can lead to bacterial disease, respiratory disease, viral disease and more being harbored and spread after-the-fact. Professional attic decontamination measures must be taken to ensure that your home is free from all rodent-related health hazards.
Our technicians have the most recent, effective equipment and materials to ensure your house is 100% free from contamination and any residual odor. We offer the best rodent clean up services and are dedicated to providing you attic insulation removal and replacement with the best attic insulation possible.
When you want to protect your home, you can't take shortcuts, especially when it comes to rodent cleanup. That's why you call in professionals like us who can give you complete and total peace of mind.
Simply contact us for attic or crawl space cleaning from rodent waste may not remove all of the germs, fungi, and harmful bacteria from those areas.
Furthermore, attic insulation removal may be necessary as there may be lingering foul odors from urine and rodent feces that will not disappear unless the proper attic decontamination measures are taken…a simple bleach solution is not sufficient. That's why it's imperative that you find rodent removal and clean up professionals that are highly trained in this area of expertise and know how to properly decontaminate a home.
Sign Up for a No-Cost Attic Inspection!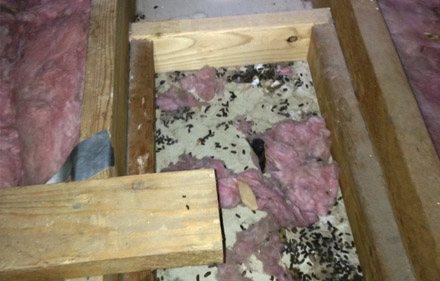 What Makes Us Different?
Attic Construction is locally owned and operated and is the highest Yelp ranked Attic Company in San Diego. We have a team of professionals who are prompt, courteous, and knowledgeable about attic decontamination service. If you have been wondering, "Where can I find rodent clean up services near me?" you have come to the right place.
1 Year Warranty

We offer a 1 year warranty on attic services provided.

Licensed, Bonded, Insured

We have a general contractors license as well as an insulation license. See our BBB profile for San Diego Attic Company

Free Inspection Photos

Unlike many competitors, we take pictures inside your attic and share them with you immediately so you know what is going on up there.
Why Attic Decontamination Is So Important
TO PREVENT DISEASES:
A rodent droppings clean-up service won't just make sure your attic space is clean and free of rodent feces and urine, it will also prevent contaminants from affecting your home air quality as well. There are many health risks that are associated with attic contamination. Some of the diseases that can result from a contaminated insulation include: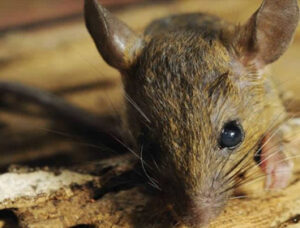 Attic cleanup and decontamination should never be done by the homeowner. Only a trained professional wearing protective gear should be allowed to access the contaminated area.
TO PREVENT FIRE
In addition to the contamination-based diseases, attic contamination causes fire hazards. Some animals that infest the attic can chew almost everything. This includes electrical wiring, support beams and insulation. This chewing accounts for many fire cases globally.
Our trained professionals use the right safety equipment when decontaminating your attic. For homeowners who know they need attic decontamination services, the time to seek assistance is now. Don't leave your family susceptible to animal feces, contaminants, parasites, or harmful bacteria.
Our team of professionals will disinfect and decontaminate your attic or crawl space for pest control and to prevent them from causing further damage in the future.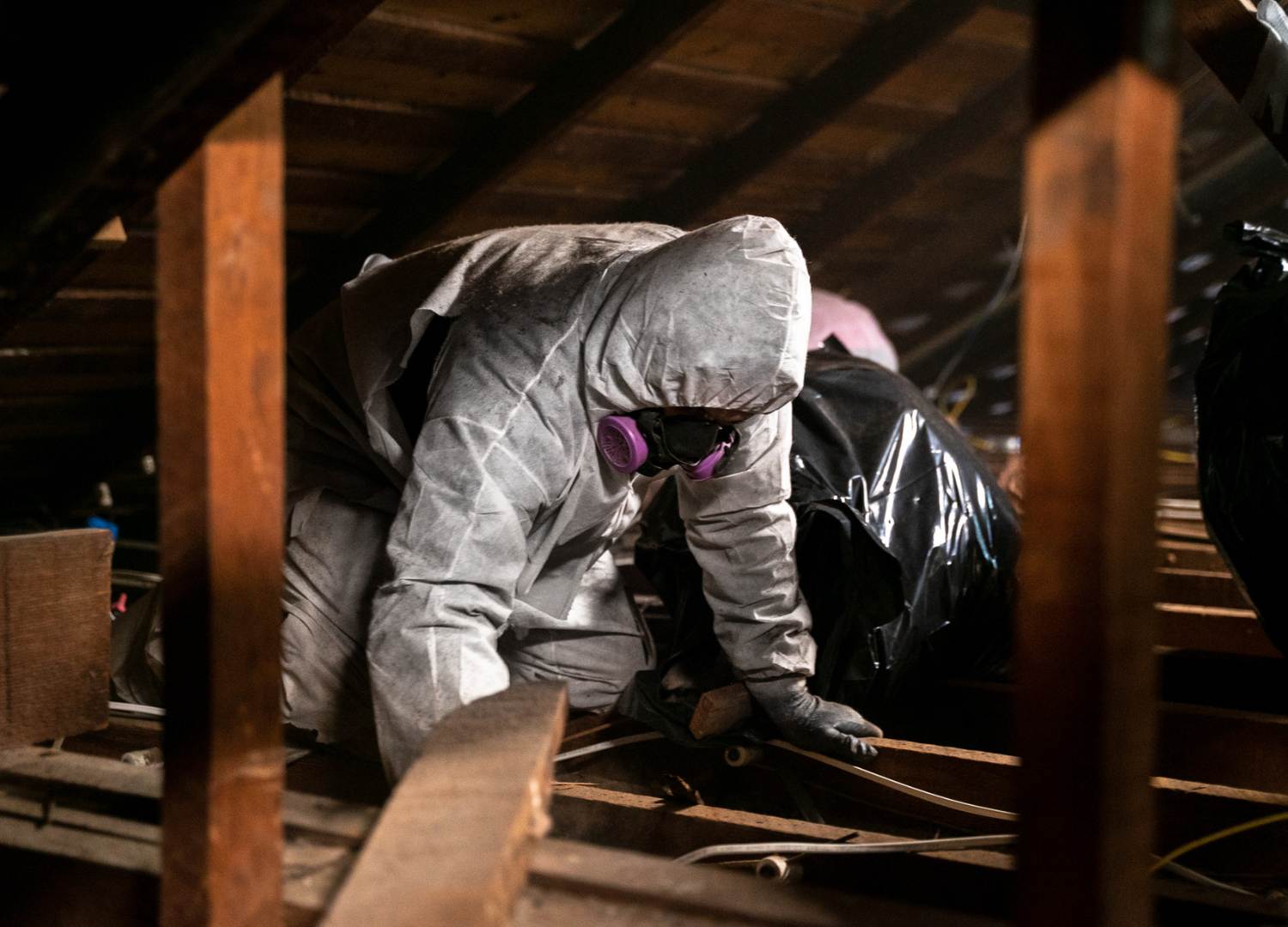 Find Out What's In Your Attic!
Our Home Attic Decontamination Process
At Attic Construction, we take great care to keep your living space clean and uninfected by covering and taping exposed areas before starting the attic decontamination process. We then look for the easiest way to safely and quickly remove the contaminants.
The machines and disinfectants we use to decontaminate your attic are specifically designed for efficient and safe us during both commercial and residential attic decontamination processes.
Our attic decontamination services are tailored to return your attic to its pre-contamination state. We extricate all the grime, smells, and hazardous contaminants from your attic. Here are the major elements of our decontamination process:
Bagging and Removal

We bag and remove the contaminated insulation with urine, animal feces and other materials such as nests.

Removal

We remove the rodent droppings that may have been left behind. using powerful commercial vacuuming equipment while maintaining a safe, healthy environment.

Disinfection

We disinfect your attic to remove allergens and bacteria while killing parasites like fleas.

Re-insulation and Prevention

We re-insulate your attic with the right material after rodent proofing your attic to prevent future animal infestations.
Effective decontamination of the attic might be a lot of work but it is very important. Contact us today to hire the best attic decontamination company in San Diego.
Our Experts in Attic Cleaning Services
Our team comprises of highly trained professionals with vast experience in attic decontamination and attic cleanup services. We are used to handling different situations of attic contamination even the ones that baffle vigilant homeowners.
So, you don't have to let your attic contamination escalate. Simply get in touch and we will be pleased to help you deal with your attic contamination problem.
Apart from removing the animals that are contaminating your attic, we perform comprehensive decontamination while providing animal/pest proofing services. This ensures that the animal or rodent infestation will not re-occur any time sooner. We handle all kind of attic contamination including rats, raccoons, beavers, skunks, squirrels, opossums and snakes contaminations. We also provide hoarding clean up, feces urine cleanup, etc.
At Attic Construction, excellent customer service is our priority.
Attic Cleaning and Restoration in
San Diego
Request a Free Attic Inspection Today
We offer a free attic inspection with absolutely NO STRINGS ATTACHED. If you decide to do our animal waste clean up service, we'll walk you through the entire process so you can know exactly what to expect. Request an appointment to have one of our technicians come to your residence and do a complete inspection today.
A Single Company For All Your Attic & Crawl Space Needs

Pablo C.
Orange County location
Great company I'm so glad I choose them!!!!
This guys knows how to take care of their clients and not just trying to sell you thing you don't need!! Attic Construction are the only one who came with a real solution and finally made our home Rodent free with insulation up to code. Thank you so much guys for a great experience and excellent result will definitely recommend you!

David W.
Phoenix location
They did a great job with our attic highly recommended these guys. Kevin Daniel and Jonathan did a great job today. Good price great work!!!!

J. D.
Orange County location
I personally think it's needless to say that Cody and the guys did an excellent job of the attic! Anything that we have had questions about or when we needed extra help, Cody has been very professional, thorough and has been in touch with all our requests. Thank you!

Glenn B.
Phoenix location
I had a very positive experience with everyone I worked with at this company. The original estimator was very helpful and detail-oriented. The office staff was also polite & professional. Team Frederick came to my house to do the work. They were all very polite. They took extra time to be sure that everything that I was promised was delivered. The house was left very clean! Very happy with the entire experience.