A Single Company For

All

Your
Attic & Crawl Space Needs
Attic Cleaning
Attics are often out of sight and out of mind for homeowners until it's time to declutter, a foul odor emerges, or a rodent problem appears. Attics are typically filled with insulation, air ducts, wires, and pipes that can become damaged when dust, debris, or rodent infestations take place. A thorough attic cleaning can help you reclaim your space as well as remove infestations and fix any wiring, pipe, insulation, or air duct problems. Some people chose to take on this endeavour as a DIY home project; however, this potentially hazardous attic cleanup  is best left to an attic specialist  equipped with proper equipment to decontaminate rodent droppings, remove old insulation, mold or more.
A clean attic space is important for the functional integrity of your home. To help your home maintain temperature, we will clean and check your insulation. We will sanitize your attic with a to ensure that all pests are gone as well as spray a family safe anti-bacterial solution throughout the attic. Your attic will be safe, well insulated, and rodent-free. We are the highest rated attic cleaning, rodent proofing, and attic insulation company in the Orange County area.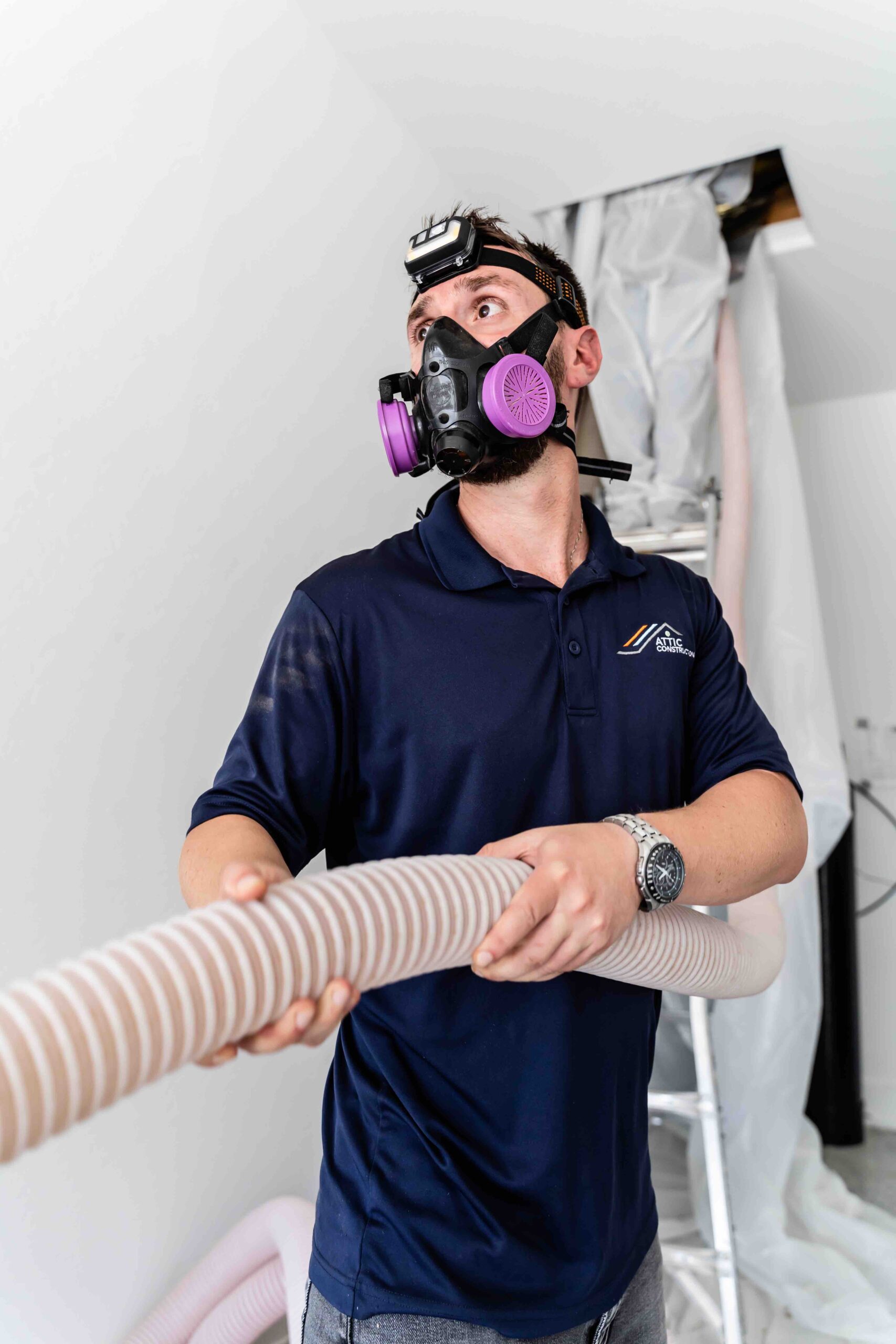 Attic Cleaning and Restoration in 
Orange County
We are a top rated Attic Cleaning, Rodent Proofing, and Attic Insulation company in the Orange County area!
Insulation Installation
After a thorough attic cleaning, insulation often needs to be installed to cover pieces of old insulation that had to be torn or removed due to infestation. Rodents can eat away at insulation creating holes and tearing entire chunks of installation out of the attic. When your home lacks proper insulation, you can lose thousands of dollars every year in increased energy costs. Insulation helps homes maintain temperature by keeping the outside temperature "outside." In the summer, insulation prevents "heat gain" and blocks heat from entering the home. In the winter, insulation keeps the warm air generated from the heater indoors so homeowners can stay warm.
We can pair our insulation installation services with insulation removal services as well to provide a comprehensive approach to your installation needs. Completing an insulation installation and removal project can help you save money while making your home more comfortable. Our Orange County insulation installation services are top rated. Give our team of local professionals a call today.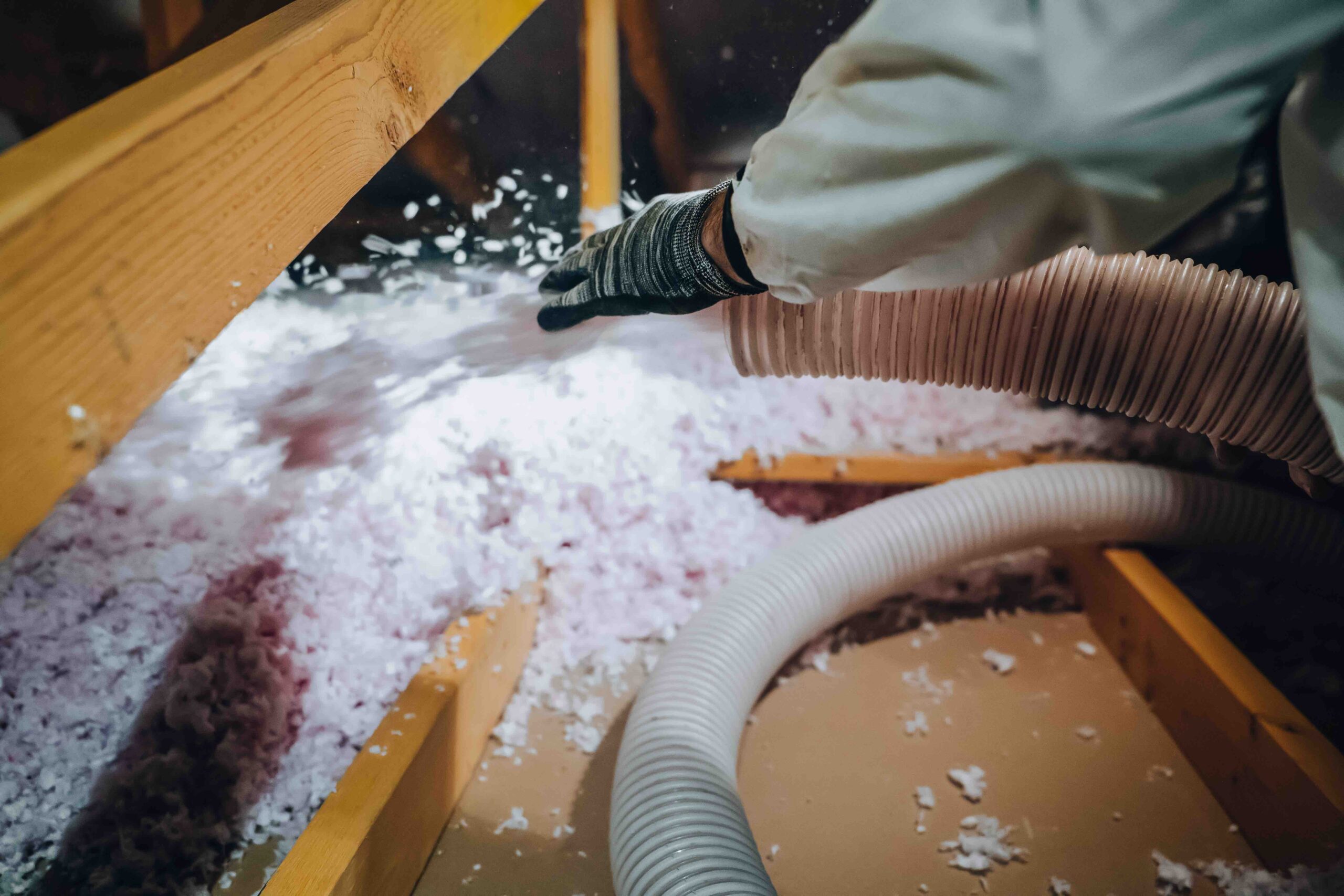 Rodent Proofing
When rodents make their way into your attic or crawlspace, infestation often occurs and homeowners are left with torn soiled insulation, chewed wires, broken pipes, and unsanitary areas with rodent feces and urine. Once a rodent infestation has occurred, it can be extremely difficult to eradicate without the proper professional rodent proofing and attic cleaning services. Attic Construction can come into your Orange County home and clean your attic as well as rodent proof your attic. With rodent proofing, rodents (rat, mouse, etc.) will be discouraged from making your attic their home and all rodent entry points to your attic will be blocked. The path to your attic for these pests needs to be sealed and removed.
Homeowners who have a pest infestation problem may encounter allergies and sinus inflammation. Rodent removal and traps are not a permanent solution. Rodents who have chosen to nest in your home, have methods to get into your home and will still want to get into your home after your attic cleaning. To truly keep rodents out of your home, the attic and crawl space needs to be sealed. Poisoning rodents poses health risks to your family and your pets. We recommend rodent proofing to find the hidden entry points rodents are using to get into your attic. Attic Construction has experience finding these entry points and sealing them off without interfering with your Orange County home's ventilation.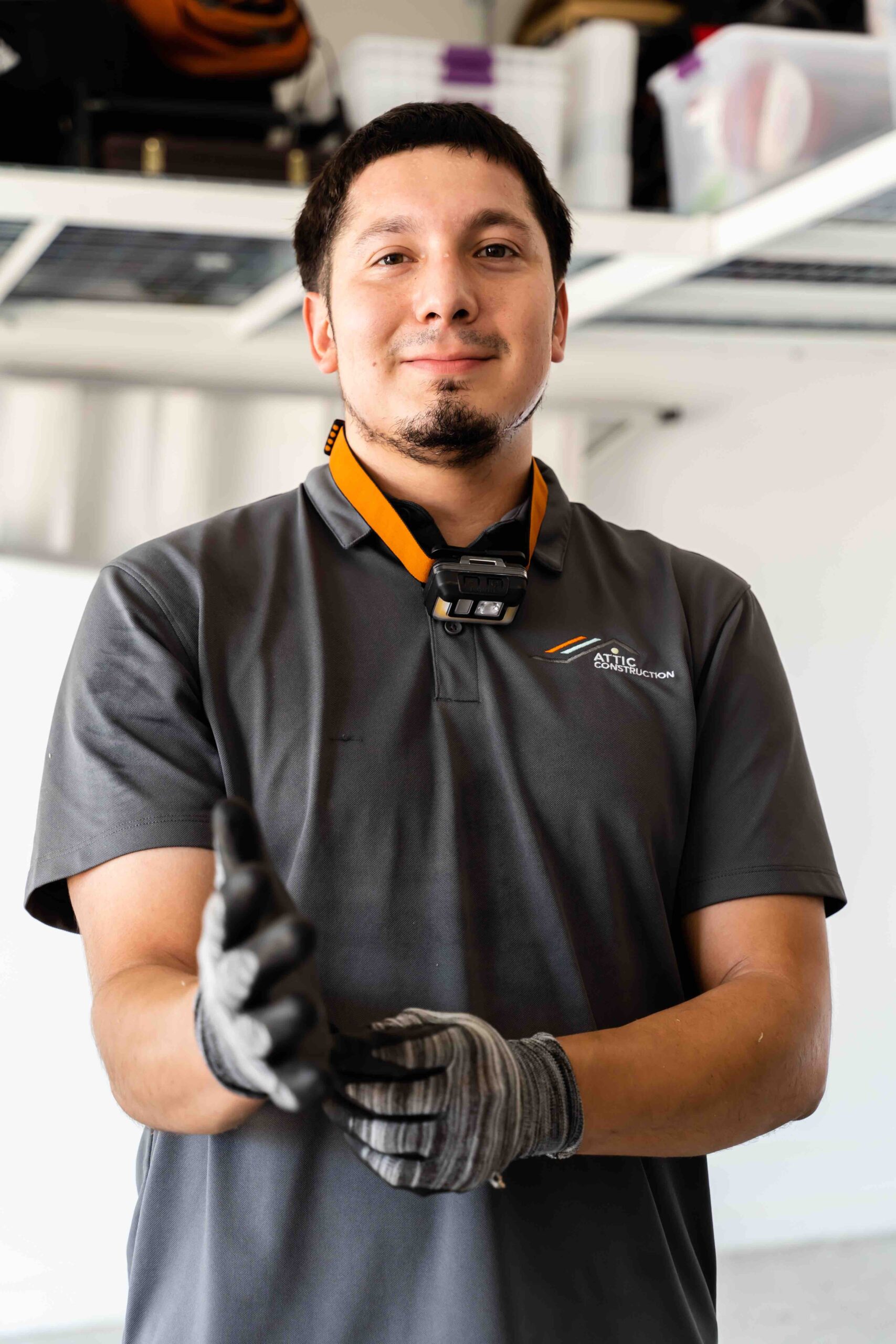 Request an Appointment
We know how important it is to understand costs before committing to home services. Attic Construction offers a free estimate appointment to all new clients. From attic cleaning and insulation and air duct installation to rodent proofing, decontamination, and sanitation services, Attic Construction has you covered.
Schedule Your Free Attic Inspection!
Our 100% free inspection includes a thorough examination of your attic, our recommendations for services, and cost breakdown of each service offering for your home. We understand that homeowners on a budget may need to make decisions based on cost so we have each service listed individually as well as package options. Our free estimate appointment can help you understand what your attic needs as well as the cost.
Air Duct Repair and Replacement
Our air duct repair and replacement service examines your ductwork system in your home and restores each individual duct. Your supply ducts are responsible for keeping your home comfortable. Heat and cool air both flow through this system. Ducts can attract dust, debris, and other fragmented pieces to create blockages in your heating and cooling units. We recommend cleaning your air ducts thoroughly every five years.
When you clean your air ducts as well as repair any existing holes or leaks, you save money as well. Air conditioning units and heating units do not have to work as hard to cool or heat rooms. Cool air or warm air won't leak out of the duct system if the ductwork has been properly sealed and all tangled ducts have been replaced. Attic Construction offers a free duct system inspection and a free quote to all Orange County homeowners.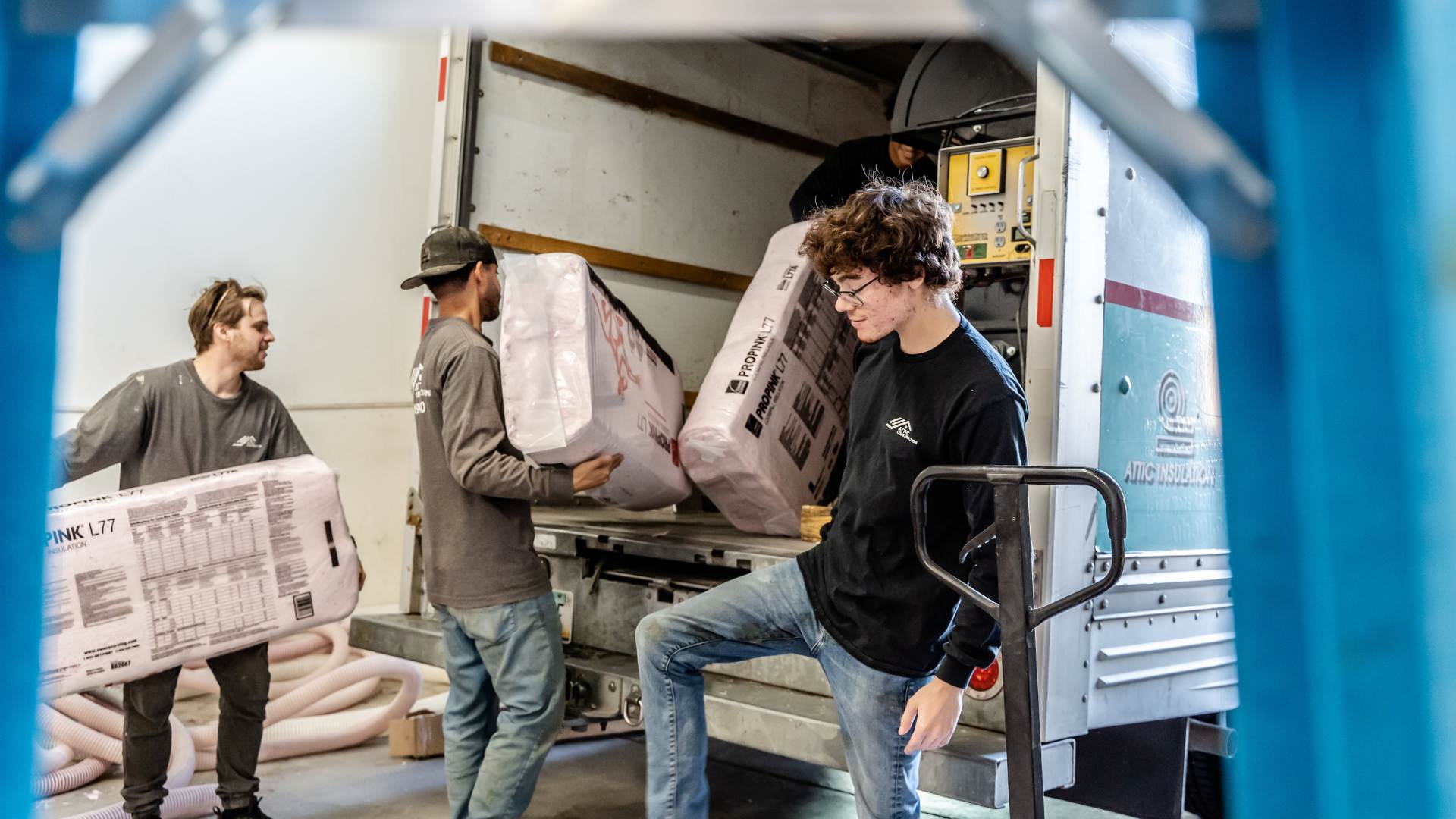 Crawl Space Cleaning
Animals such as rats, mice, raccoons, bats, and other pests are quick to find crawl spaces and build homes there. When this happens, homeowners will notice that areas of the home begin to smell with the urine and feces that are left. Viruses and bacteria begin to breed in these areas and soon the crawl space is a cesspool of health diseases. Attic Construction offers crawl space cleaning services to Orange County homeowners where we sanitize the entire area before sealing off the crawl space.
Crawl spaces that are not cleaned can develop airborne diseases as well as direct contact diseases. Simply breathing the air in your home could lead to dangerous illnesses such as hantavirus, hemorrhagic fever, lassa fever and lymphocytic chorio-meningitis. Crawl spaces with pest infestations leads to poor air quality as well as high energy bills. Our crawl space cleaning services will remove these infestations and sanitize the crawl space area.
Attic Decontamination
Attic decontamination is a necessary service for homeowners with pests and rodents living in their attic crawl space. These animals add faces, urine, and bring in debris. Removing the pests is an important first step, but the contamination remains even after the animals are removed. Fungi, bacteria, and germs abound that can lead to diseases even with the rodents removed. At Attic Construction, we take professional decontamination measures to not only remove rodents from your home, but to ensure that your home is free of all pest-related health risks.
Our equipment is designed to remove the bacteria, germs, and fungi left behind from rodents and pests. We will bag and remove all of the insulation contaminated with feces, urine, and other animal waste. We will remove all droppings with vacuuming equipment as well as re-insulate the attic to avoid repeat rodent problems. We will disinfect your attic to eliminate bacteria and other allergens from your rodent encounter. Attic decontamination is a serious effort that requires powerful equipment and full-sanitation measures to protect your loved ones.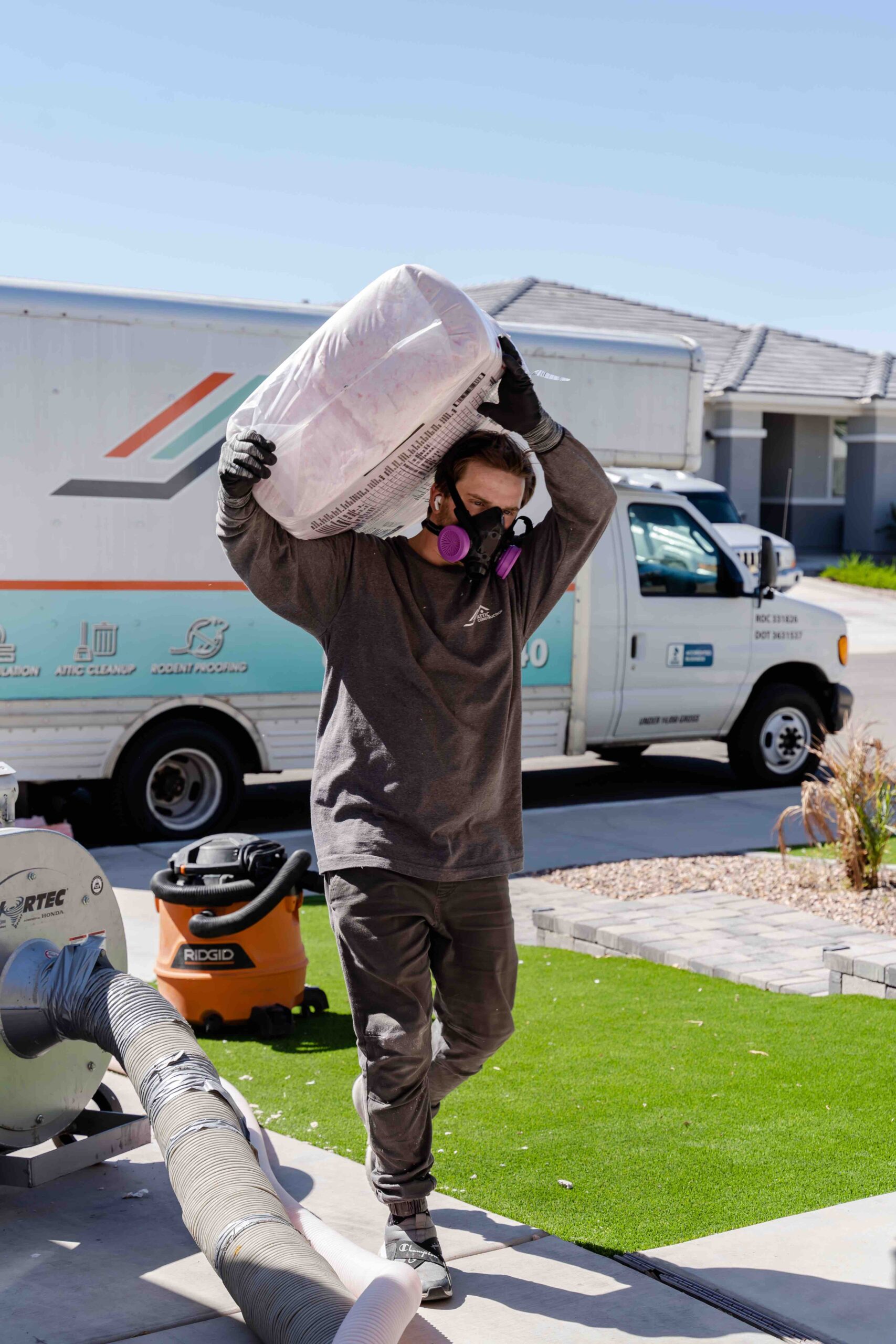 Insulation Removal
Damaged insulation is difficult to retrieve but needs to be removed and replaced for proper heating and cooling in your home. Specialized equipment is required for blown in insulation and problems related to rodent infestations, construction work, or remodeling work. Attic Construction professionals will remove faulty insulation and re-install high-quality insulation in your attic.
We often see attic insulation that has been destroyed by rodents and is no longer properly insulating the home. We see insulation covered in feces and urine that is creating unsanitary conditions for families. At Attic Construction, we enter Orange County homes and meticulously remove old, worn, or damaged insulation for homeowners. Then, we carefully sanitize the area and seal off open holes before adding new insulation. We offer a variety of insulating materials and can review each option with you.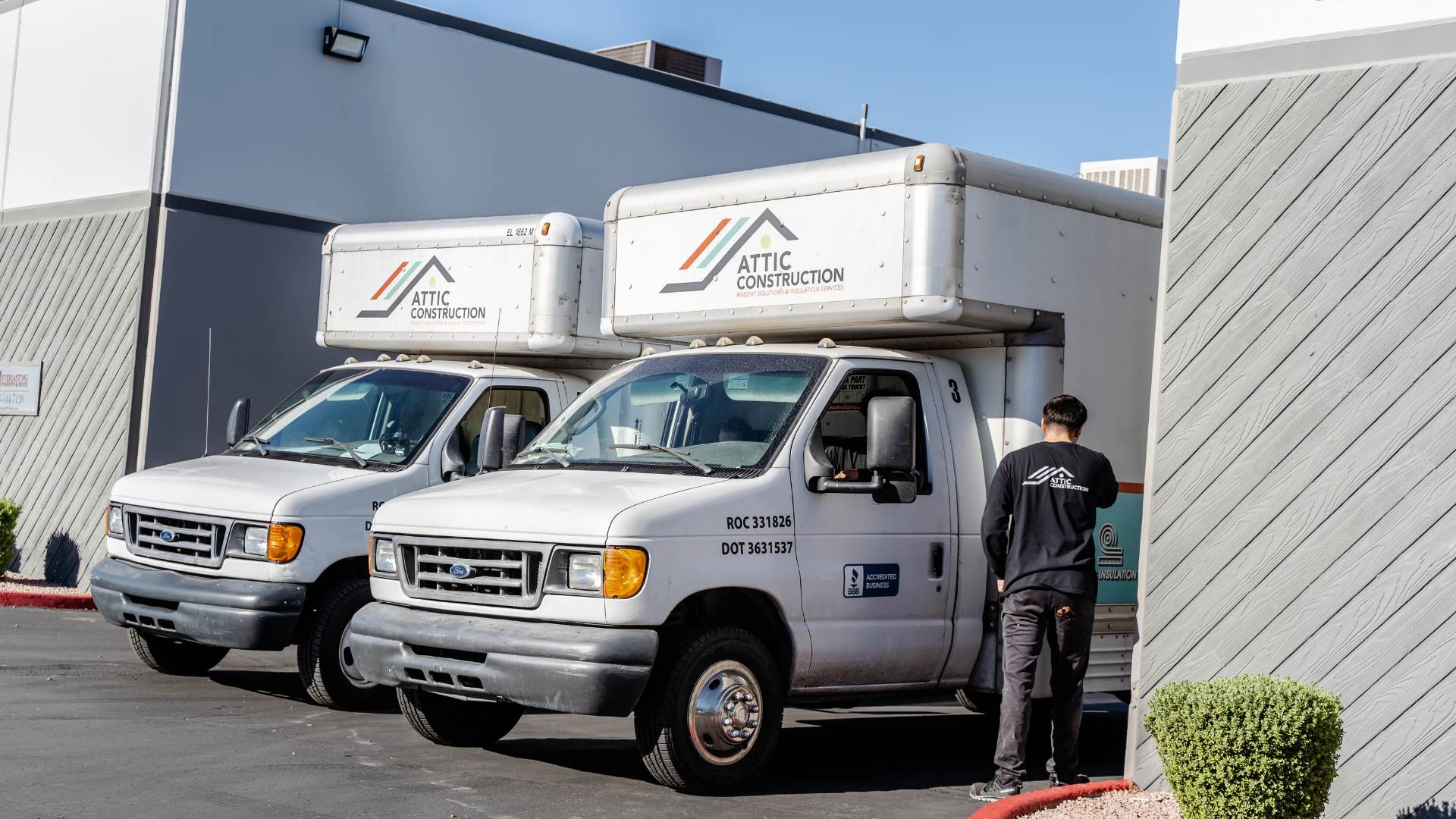 Radiant Barriers
Radiant barriers installation can protect your home from solar heat as well as save you money. When you sit in your car in the summer and your car interior becomes heated, you may notice that the outdoor temperature is not nearly as hot. Why? Solar heat enters through your car's windows and as heat is trapped inside, the car heats up to as high as 140 degrees. This process also occurs in homeowner's attics.
To prevent excessive heat temperatures, we install radiant barrier material to reflect solar energy. This keeps your attic at a more comfortable temperature, but more importantly helps you save money. An attic with radiant barriers will keep cooler temperatures in the attic and make air conditioning units more effective. In fact, research has found that homeowners can save between 5% to 10% of their energy bills monthly when radiant barriers are installed in warm climates. Attic Construction offers radiant barrier installation services to homeowners with our knowledgeable technicians.

Margi B.
San Diego location
Great crews came and not only cleaned out mounds of debris from my attic. but disinfected it and put in new insulation. Loved the attention to details especially safety features

Sarah M.
San Diego location
We heard about Attic Construction from a family friend who is a realtor. They were able to come out quickly and assess our home for the source of a (very unpleasant) sewage smell. We had already contacted a plumber to flush the pipes, but that didn't help. The team at attic construction were prompt, professional, friendly and knowledgeable!

Bill Z.
San Diego location
Humberto and his crew were out today to insulate our attic. They removed the 50+ year old insulation (and two old empty bottles of beer--not mine, I swear!), blew in new insulation, and thoroughly cleaned up around the job site. The whole crew was courteous and efficient, and they were sure to leave the house clean.

Ron S.
San Diego location
This morning Carlos & Jose completed an attic insulation project for my home in a timely manner of 3 hours.Early arrival to completion and cleanup. Professional, friendly, and provided visuals of completed attic project. Highly recommend individual workers and business for your home project needs.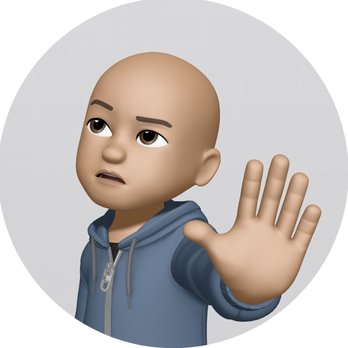 Charles C.
San Diego location
I reached out to Attic Construction to get a quote for attic insulation after a company came by and advised that my insulation was in need of a redo.  Haden came by to assess my home and was open, honest, and extremely professional and provided photos of my insulation showing it was still in perfect order.  I truly appreciate Hayden's assistance and honesty.
Witness the remarkable improvement in energy efficiency, cleanliness, and overall aesthetics, provided by our attic solutions. We leave your home with tangible proof of the exceptional quality of work delivered by Attic Construction.