San Diego Insulation Removal Service
Removing attic, crawl-space and wall insulation may be necessary due to rodent infestation/soiled insulation, debris, mold, wet insulation (moisture/water damage), dirt, or damage caused by remodeling and construction. Removing existing insulation from attics is a hard and tedious project that requires specialized equipment and safety gear.
Old insulation removal is potentially hazardous (especially if contaminated like wet or soiled insulation) and is best left to the professionals. All of the technicians at Attic Construction Inc are properly trained on every aspect from removing insulation, attic clean-up and insulation installation process.
If you have old attic insulation or damaged insulation due to rodent infestation, construction, and remodeling, or any other reason, then it may no longer perform the way it was intended. This can result in increased energy costs to heat and cool your home.
If your home's attic or crawl space insulation is in bad condition, it may be time to schedule an appointment for an insulation service. Luckily if you are from San Diego, replacing attic insulation has never been easier, we have well-experienced insulation installers that will take care of everything.
As a leading attic services and insulation contractor in San Diego, our team of professionals has been highly trained in a variety of insulation removal techniques and solutions to keep your home in excellent condition for years to come. Don't risk handling your own damaged insulation, leave it to the professionals.
Sign Up for a No-Cost Attic Inspection!

Attic Clean-Up and Restoration in San Diego
$300 DISCOUNT

 – For Any Attic Insulation Services
We're offering an attic insulation special for San Diego homeowners. This offer is for $300 off any insulation attic and crawl space insulation services provided.
Rodents Make Attic Insulation Their Home
Using insulation contractors to properly remove your home's insulation due to rodent contamination is crucial to a healthy living space, and is truly one of the best home improvement projects for homeowners in San Diego. Removal of contaminated insulation helps eliminate unsanitary conditions and the urine and fecal odors caused by rodents and other pests.
But most importantly, it can be the solution for you and your family's health problems, including allergies and respiratory infections. The removal of contaminated insulation must be executed with proper precautions so that the contaminated insulation, debris, rodent droppings, and urine don't make their way into your living area and into the air.
During the attic insulation removal and replacement process, our team of insulation experts will make sure this does not happen by using the proper equipment and appropriate procedures. We are also equipped to perform attic cleaning and decontamination before installing new insulation.
The Attic Insulation Removal Process
Every one of our insulation removal projects starts the same way, with meticulous initial preparation. The attic floor and walls leading to your attic entry are covered with a durable protective plastic sheeting. Pictures, furniture, and other valuables are moved to a secure location to ensure that they are not damaged or harmed in any way.
Professional insulation removal costs vary by the size of your attic and from home to commercial insulation as well as the type of insulation material you want to use in new installation, from spray foam insulation, fiberglass insulation, cellulose insulation, radiant barrier insulation, etc. The best way to get a cost estimate for your project is to schedule a free inspection with us.
Removal of Blown-In Insulation
Blown-In insulation (cellulose, rockwool and fiberglass insulation) is vacuumed out of the attic floor and walls into large insulation removal bags. This is done via a powerful 19 HP vacuum insulation removal machine which is placed outside of the structure. A 6'' extended hose is then fed into the attic area where the old attic insulation is to be removed.
The insulation is then vacuumed out, along with any rodent waste and debris, leaving your attic space clean and free of rodent droppings and insulation, and ready for attic decontamination and rodent proofing.
Removal of Batting (Roll) Insulation
Batting insulation cannot be vacuumed out. Instead, the insulation must be removed by hand. As each piece is removed, it is rolled up and placed into heavy duty insulation removal bags. These bags are removed from the attic, transported offsite, and disposed of properly. We go above and beyond to ensure no attic contaminates to enter your living space, so every square foot of your home stays clean.
Next, the attic needs to go through a vacuuming process. Just like the removal process of the blown-in insulation, we use our powerful 14 HP vacuum insulation removal machine. Any remaining debris & rodent waste is then vacuumed out completely bypassing the hose between each and every one of the joists.
Schedule Your Free Attic Inspection!
Attic Decontamination, Rodent Proofing, Crawl Space Cleaning and Re-Insulation
Once the home insulation removal procedure is done, the attic is ready for our decontamination process, rodent proofing, attic cleaning, crawl space cleaning and re-insulating. Call today to schedule a free estimate with our experienced technicians. We will evaluate the job and see how we can help you with your insulation removal needs!
Health Concerns for Your Family
When you have rats and mice in your attic, you're storing much more than old Christmas boxes and clothing. You could be harboring a plethora of harmful diseases and health concerns. Such as: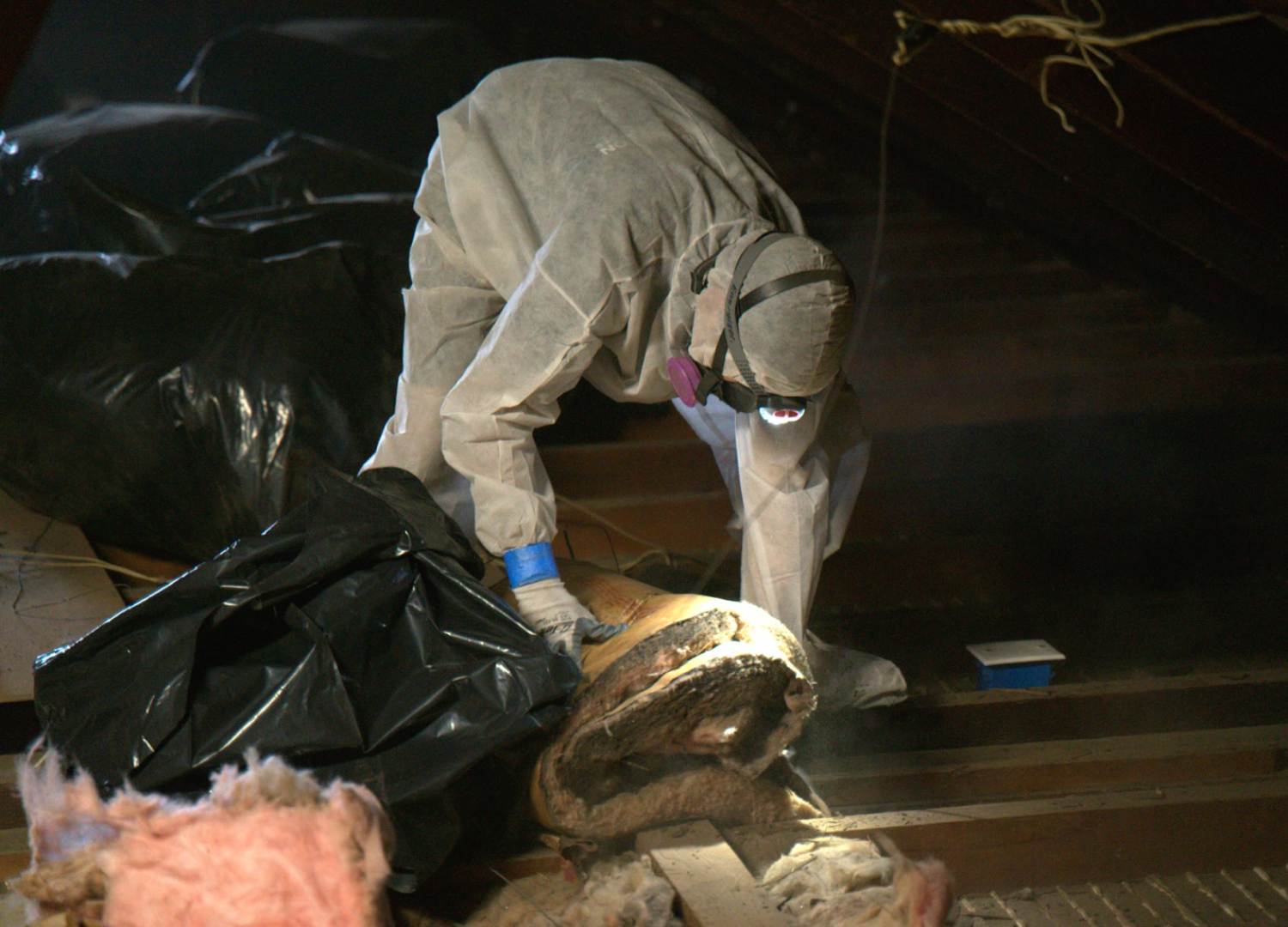 Doing a new insulation installation on your attic space doesn't just improve your indoor air quality. It will also improve energy efficiency in your home, saving you money on energy bills in the future.
Just remember, the benefit of old insulation removal is improving you're benefiting your family's health now and in the future.
If you need help with an attic project or need a professional insulation installer for your home insulation, give Attic Construction a call today!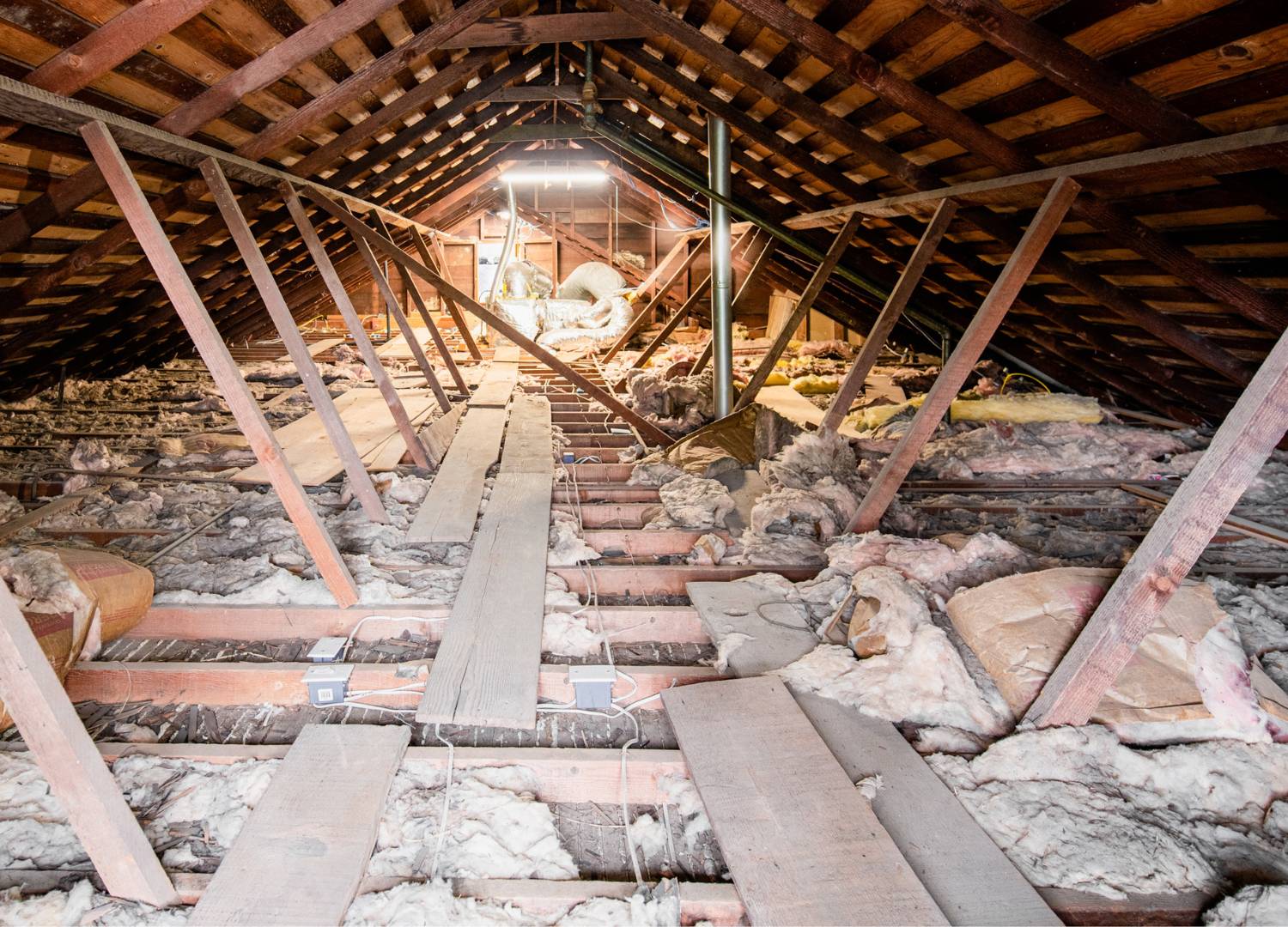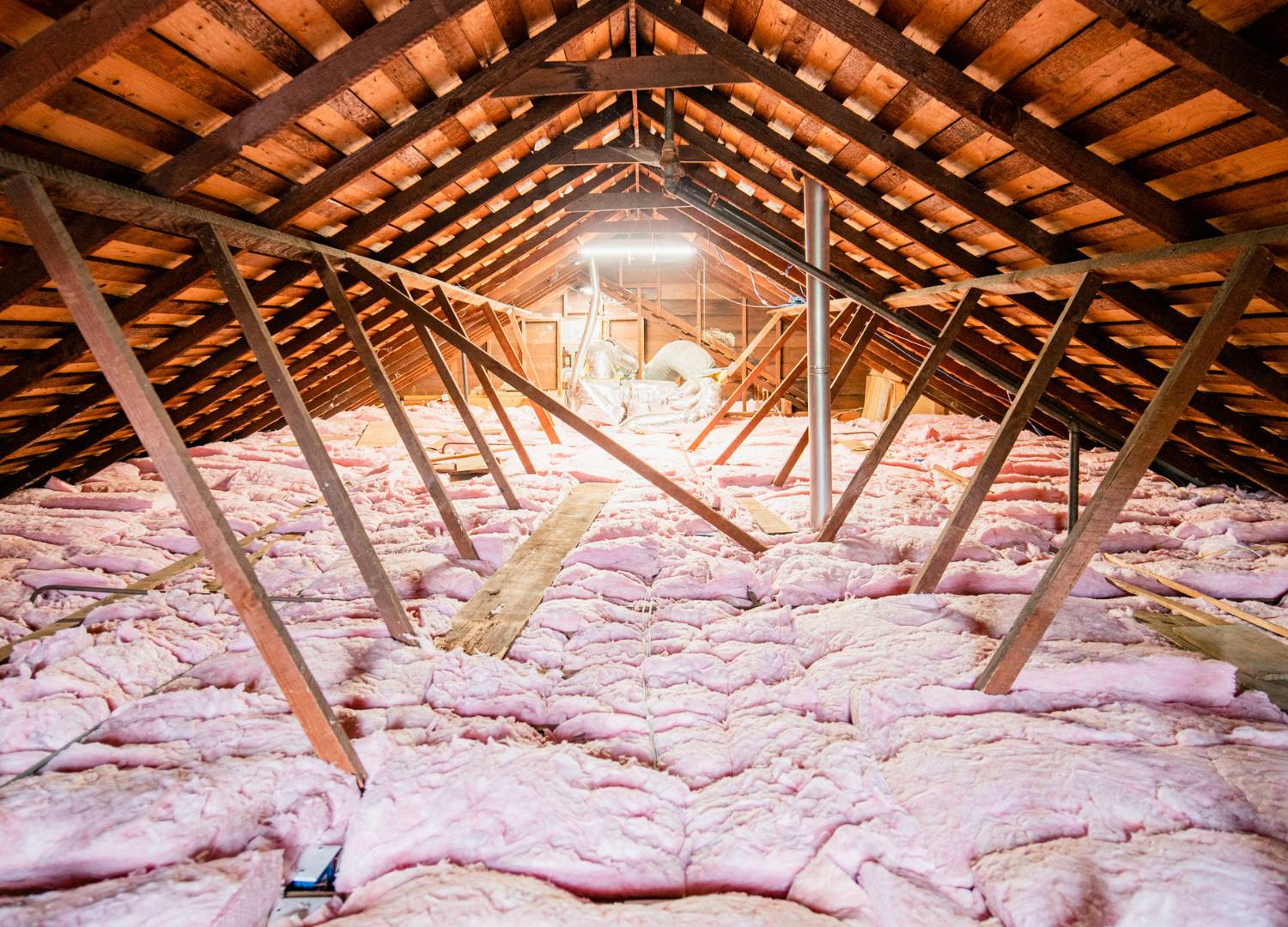 Request a Free Attic Inspection Today
We offer a free attic inspection with absolutely NO STRINGS ATTACHED. No matter what attic size you have in your attic, wall insulation, or even in need of commercial insulation, we can help. Our experts can install any insulation material you want to use from spray foam insulation, cellulose insulation, radiant barrier insulation, etc.
Our team of professionals provides insulation removal services in San Diego and are always ready to help. Request an appointment to have one of our technicians come to your residence and do a complete inspection.
Contact us today to learn more about our professional insulation removal services.
Find Out What's In Your Attic!
A Single Company For All Your Attic & Crawl Space Needs

Pablo C.
Orange County location
Great company I'm so glad I choose them!!!!
This guys knows how to take care of their clients and not just trying to sell you thing you don't need!! Attic Construction are the only one who came with a real solution and finally made our home Rodent free with insulation up to code. Thank you so much guys for a great experience and excellent result will definitely recommend you!

David W.
Phoenix location
They did a great job with our attic highly recommended these guys. Kevin Daniel and Jonathan did a great job today. Good price great work!!!!

J. D.
Orange County location
I personally think it's needless to say that Cody and the guys did an excellent job of the attic! Anything that we have had questions about or when we needed extra help, Cody has been very professional, thorough and has been in touch with all our requests. Thank you!

Glenn B.
Phoenix location
I had a very positive experience with everyone I worked with at this company. The original estimator was very helpful and detail-oriented. The office staff was also polite & professional. Team Frederick came to my house to do the work. They were all very polite. They took extra time to be sure that everything that I was promised was delivered. The house was left very clean! Very happy with the entire experience.