Attic Cleaning Dallas, TX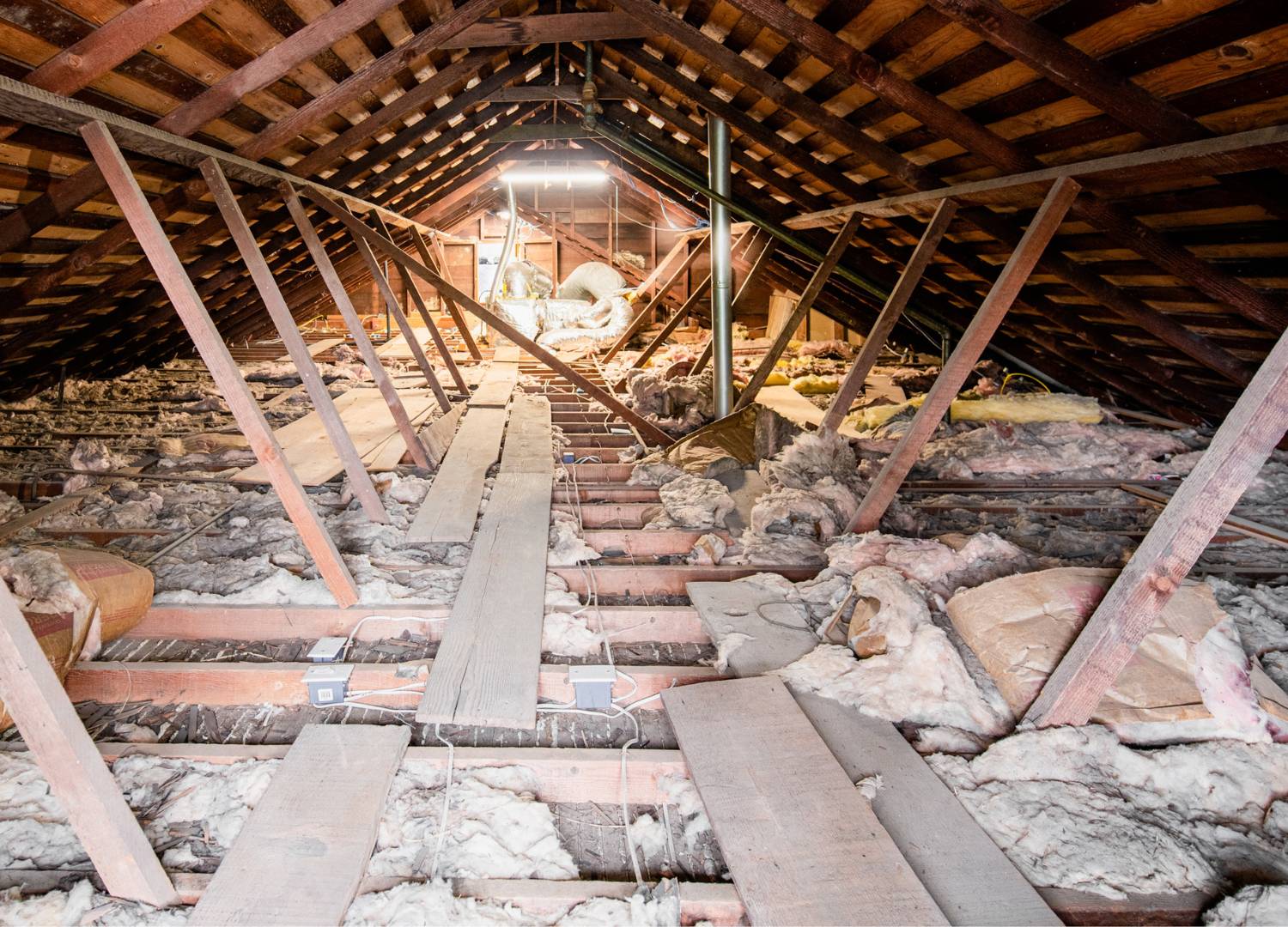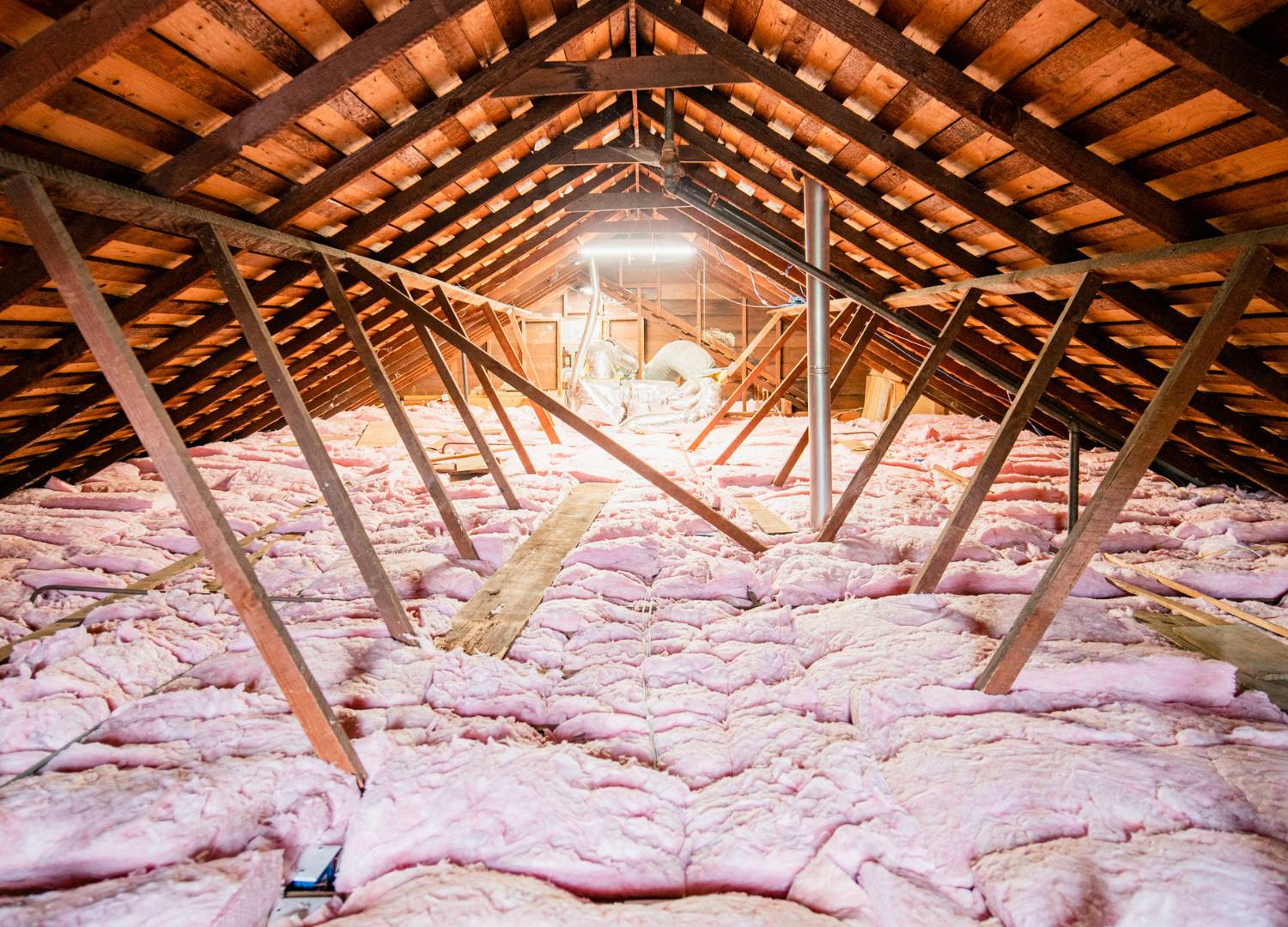 Schedule Your Free Attic Inspection!
Are you concerned that your attic may be infested with rodents or pests, or in dire need of a cleaning? Attic Construction provides professional attic cleaning services, including crawl space cleaning services in the Dallas area. Rodents, pests, and other critters thrive in insulation and accumulated junk, causing damage to your property and posing a potential health hazard due to contamination. Neglecting this issue can result in extensive damage to insulation, air ducts, pipes, and wires. If you suspect a rodent infestation, contact Attic Construction for attic cleanup and air duct repair services. Attic Construction is a one-stop-shop solution for all your pesky problems, helping you regain control of your attic space with their attic cleaning service.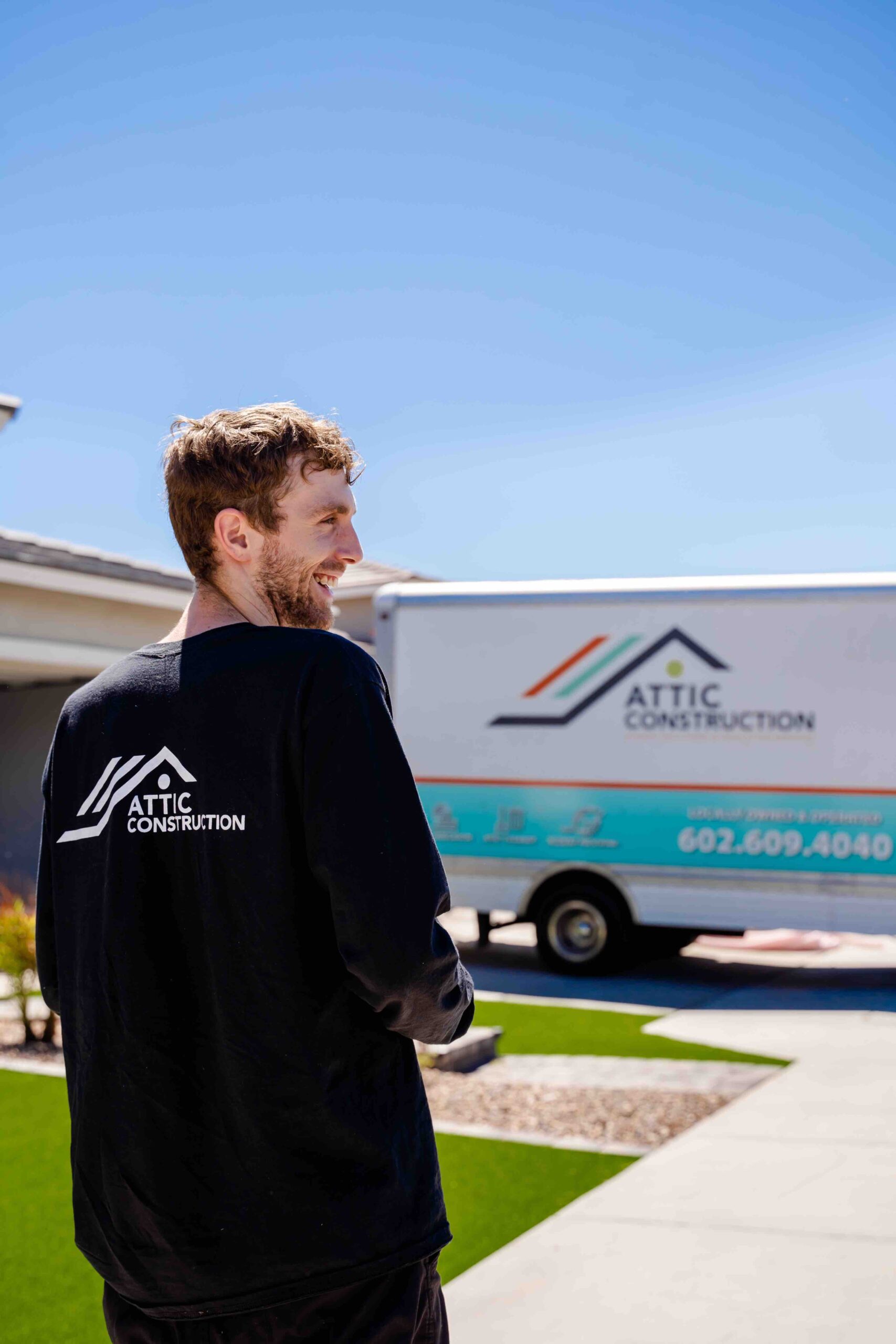 Reasons You Should Get A Professional Attic Cleaning Service in Dallas
A rodent infestation can lead to foul odors, contaminated insulation, nesting materials, or mold in your attic, which can eventually impact indoor air quality, HVAC systems, and your belongings. Attic-dwelling rodents can pose various health hazards and spread diseases, including Salmonella, Tularemia, and Hantavirus, which can migrate to other parts of the house and contaminate your entire home. Getting an attic decontamination by a professional attic service can save you time, worry, and money in the long run. Attic Construction provides attic insulation removal and replacement services, using cellulose insulation, fiberglass insulation, spray foam, and other types of attic or crawl space insulation.
Attic Cleaning Near Me
Attic Construction's attic cleaning specialists are equipped with the necessary skills, equipment, and experience to handle all aspects of an animal infestation cleanup. The process involves more than just pest control, as it often requires contractors to address issues with the HVAC, plumbing, insulation, and electrical systems. Attic Construction can handle all aspects of attic cleaning services and will have an insulation contractor address the source of the problem, making sure that it does not return.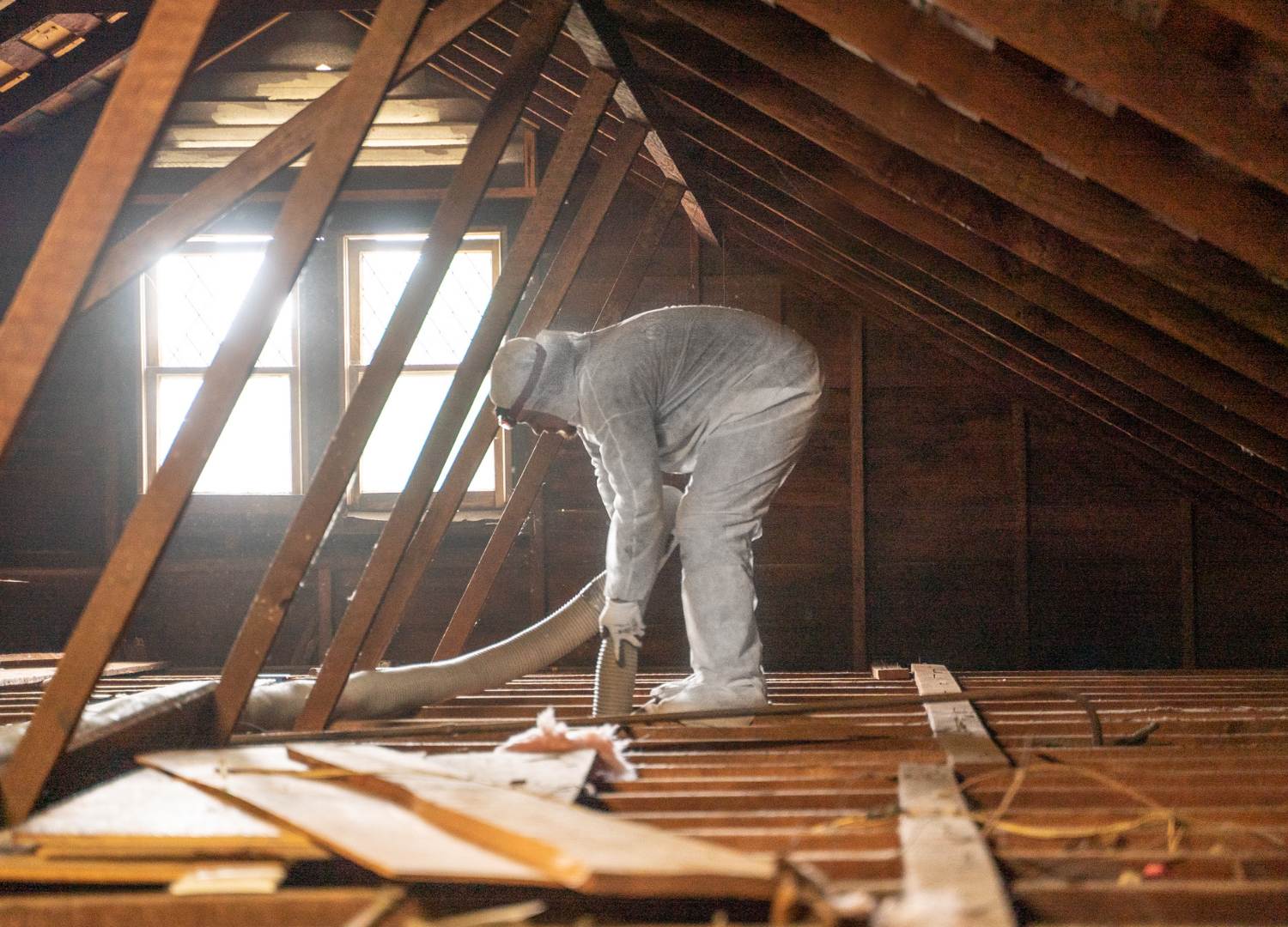 Find Out What's In Your Attic!
How We Carry Out Our Attic Services
Our six-step process is simple:
In-Depth Attic Inspection

We begin with a free walkthrough of the impacted area (attic, ventilation, etc.), documenting the conditions (animal infestation, rodent feces, mold growth, dust, etc.), and then covering all relevant surfaces.

Attic Insulation Removal

Our team will then either remove the insulation material by hand or with a high-powered removal vacuum including wildlife and mold removal.

Attic Cleaning

Once the insulation is out of the way, we'll vacuum, and sanitize the entire attic.

Rodent Proofing

Although we do not perform direct rodent extermination as pest control, we provide rodent removal via rodent-proofing your home to prevent the critter crawlers from entering your home. We perform wildlife proofing throughout the impacted area to guarantee that those pesky critters don't return any time soon. This includes identifying and sealing up all rodent entry points.

Attic Decontamination & Cleanup

After we've finished and are satisfied with the job we've done, we'll begin a decontamination process and then remove all waste, debris, and contaminants from the worksite so we were never there, leaving you with a clean attic.

Insulation Installation

You may require a new insulation installation to your attic, which is yet another one of our specialties. We'll make sure that you have the perfect insulation for your home so that you stay comfy all year round and save money on energy bills to boot.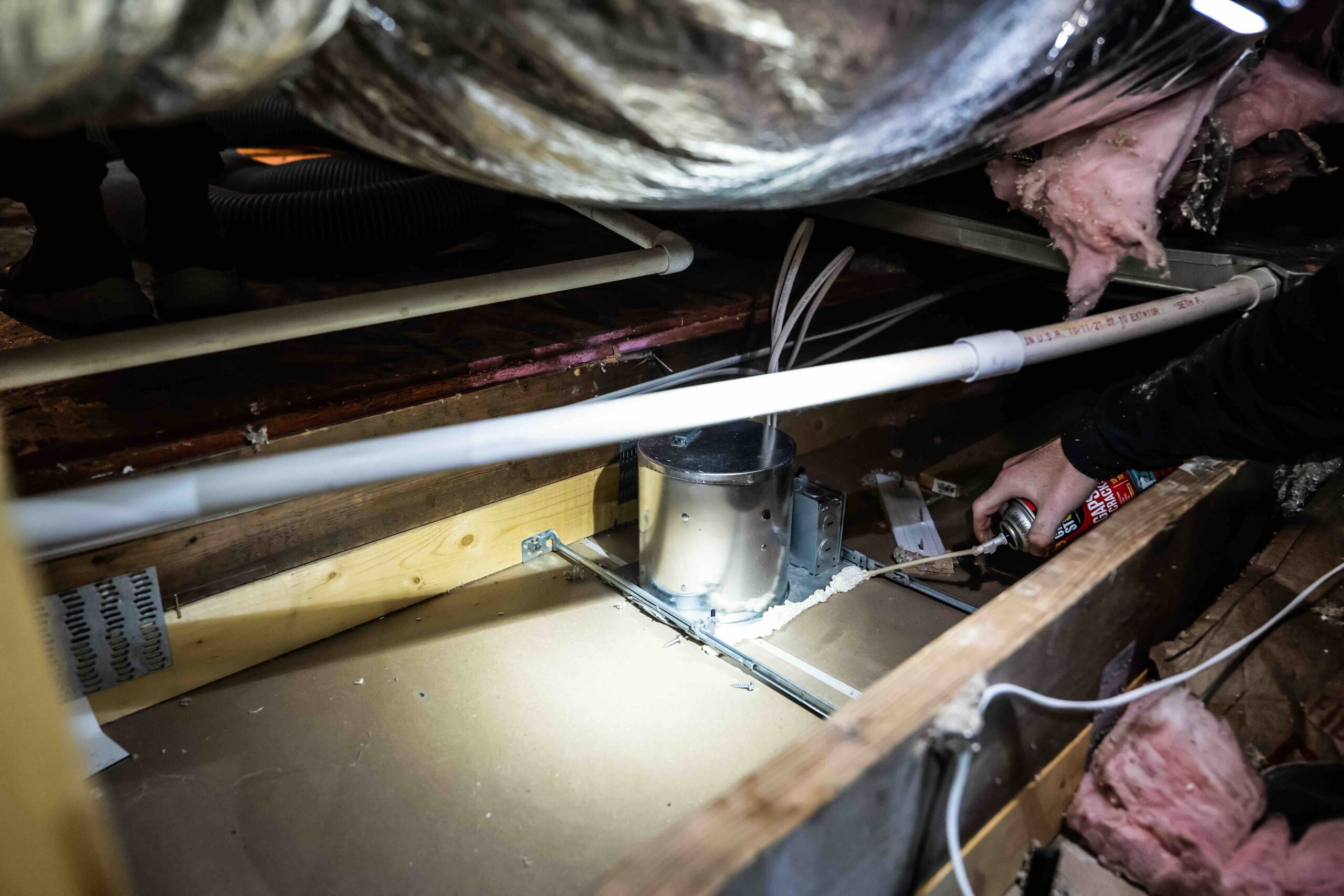 Attic Construction's six-step process involves an in-depth attic inspection, insulation removal, attic cleaning, rodent proofing, attic decontamination and cleanup, and insulation installation. The team begins with a free walkthrough of the impacted area, documenting the conditions and then covering all relevant surfaces.
They will then remove the insulation material by hand or with a high-powered removal vacuum and sanitize the entire attic. Afterward, the team will identify and seal all rodent entry points, decontaminate and clean up the attic, and finally install new insulation. Attic Construction provides attic insulation services to its customers with a one-year warranty.
To ensure that ongoing peace of mind, we gladly guarantee a one-year warranty for Dallas insulation removal and attic cleaning services. Let's get to work!
Reasons to Maintain Your Attic
It is imperative to understand the importance of keeping your attic clean after your attic restoration process is completed. You should continue to clean your attic after you receive your attic cleanup services to prevent some issues that may develop such as:
Concerns Healthwise: If you do not maintain your attic, there is a possibility that the rodents will come back. With rodent droppings, urine, and nests produced, it can lead to the spread of bacteria and germs.
Concerns Odor Wise: Crawl space cleaning can prevent odors caused by dead animals, rodent feces and/or urine.
Concerns Resale Value Wise: Having a clean attic will surely impress potential home buyers as it shows the dedication you have to keeping your house clean.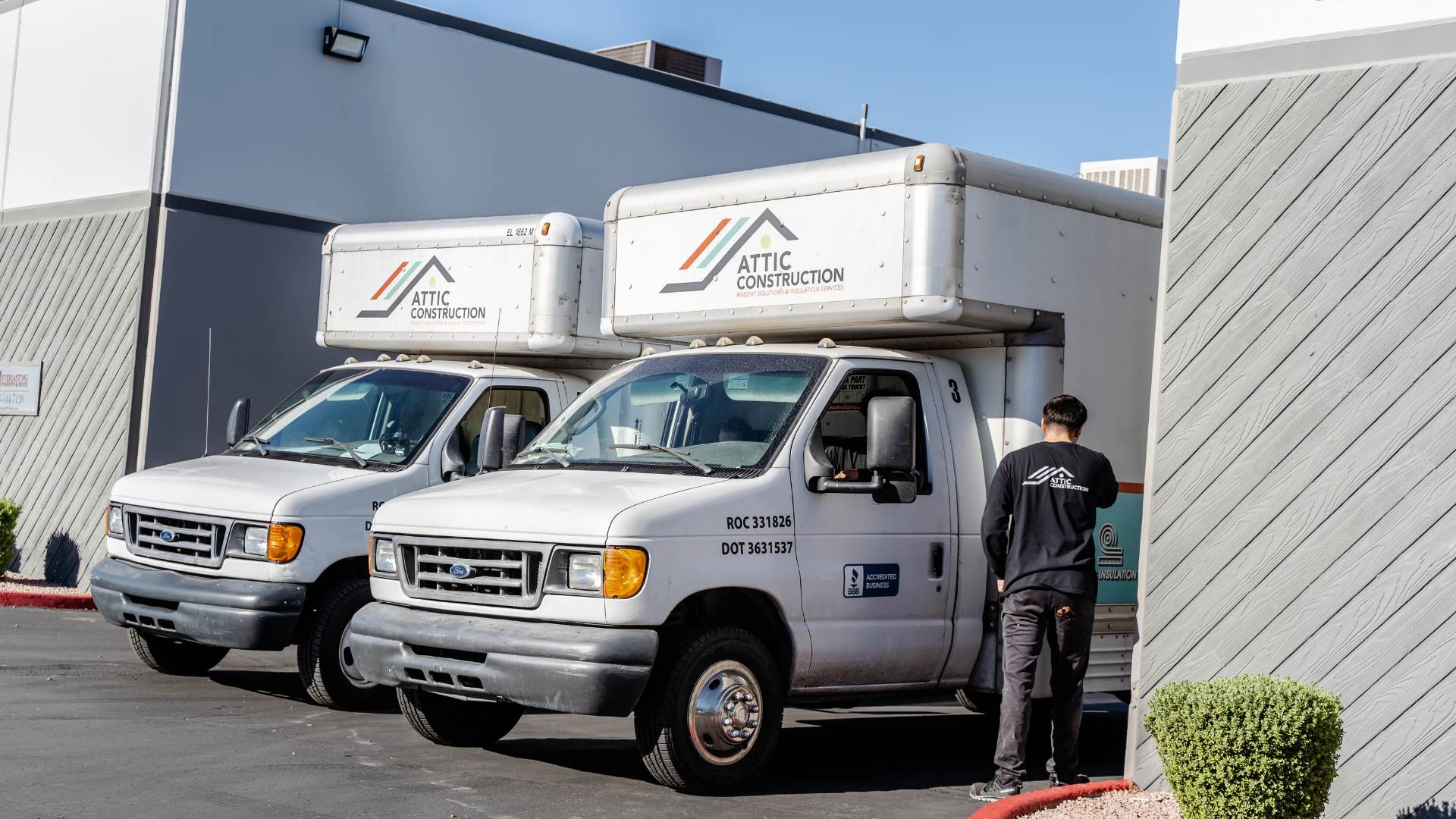 Find Attic Cleaning Services Near Me: Ask for a Free Attic Inspection & Estimate
Our customers love us and we love them. We're proud to be the highest-rated attic company in the Dallas area. And now, we're providing the same high-quality, affordable attic insulation service and air duct cleaning to the people of Dallas.
Protect your home and health with our thorough attic cleaning service. Get your free quote for attic cleaning cost today. Our friendly, expert staff will be more than happy to answer any questions you might have before or during your appointment.
Call Today for a Free Inspection
It doesn't matter if you have mice, mold, or a mystery odor. Attic Construction will provide a free attic inspection—no strings attached.
It's time to put yourself, your health, and your home first. With a quick phone call or the click of a button, we'll gladly send one of our expert technicians to help you out with attic cleaning and crawl space cleaning in Dallas. Contact us Today!
Unlock the Secrets of Your Attic Today!
A Single Company For All Your Attic & Crawl Space Needs

Pablo C.
Orange County location
Great company I'm so glad I choose them!!!!
This guys knows how to take care of their clients and not just trying to sell you thing you don't need!! Attic Construction are the only one who came with a real solution and finally made our home Rodent free with insulation up to code. Thank you so much guys for a great experience and excellent result will definitely recommend you!

David W.
Phoenix location
They did a great job with our attic highly recommended these guys. Kevin Daniel and Jonathan did a great job today. Good price great work!!!!

J. D.
Orange County location
I personally think it's needless to say that Cody and the guys did an excellent job of the attic! Anything that we have had questions about or when we needed extra help, Cody has been very professional, thorough and has been in touch with all our requests. Thank you!

Glenn B.
Phoenix location
I had a very positive experience with everyone I worked with at this company. The original estimator was very helpful and detail-oriented. The office staff was also polite & professional. Team Frederick came to my house to do the work. They were all very polite. They took extra time to be sure that everything that I was promised was delivered. The house was left very clean! Very happy with the entire experience.